Here are the Main Reasons Why Transportable Homes are a Better Way to Build Your Dream Home
Why on earth would you build 'on-site' using traditional building methods when you could buy a transportable home and save yourself a heap of money and time?
Fact is, when you purchase a transportable home you are following the same basic building process as a house built on-site. The similarities are surprising. You still use qualified tradesmen, and have every luxury option available to you that you find in houses 'built the old-fashioned way'. Only difference really is you decide (wisely) WHERE you want your home to be built … in a factory! Transportable homes are a huge time-saver and efficient way to get your dream home FAST AND CHEAPER.
Read the 25 Reasons Why Transportable Homes are a Better Building Option than the old-fashioned way (building on-site).
1. You use the same block of land; regardless of buying transportable homes or a traditionally built home.
2. You have the same basic council compliance procedure (if anything, there are more requirements for transportable homes).
3. You have the same site access needs – trucks still deliver bricks, timber, roofing trusses and supplies when building traditionally. However, transportable homes have less vehicles accessing the property during the construction phase.
4. You have the same site preparation costs for transportable homes – Bobcat hire, rock blasting and removal, tree removal or limbing, driveway creation, laying water pipes, trenches for power cables, making sewage soak-pits (french drain), drilling holes, putting down a water-bore if you are out of town, or clearing a flat area for a 20,000 plastic rain water tank if it gets a bit dry where you plan to be. Traditionally built home or transportable home; these costs are pretty much the same, regardless.
5. The same footings and foundations options as a traditional house (except for the obvious). Transportable homes can be put on a concrete slab, wooden stumps, galvanised screwed pole, concreted galvanised posts with bolts, etc. You still have a vast array of choices, eg: if it is very hot in the summer and you want really long foundation poles; so the breeze circulates underneath your house in an attempt to cool it, like a pole house.
6. Same building code standards as a traditionally built house – in fact there's more for transportable homes! The Australian Building Codes are very high that a transportable home building contractor has to comply with.
7. The same window options in transportable homes. Aluminium, wood, different colours, different sizes, sliding, hinged, fly-screens, shutters, large, small, double-glazed, tinted, lockable, wind-out, automatic rain-sensored; you name it, you can have it in a transportable home.
8. Same doors as a traditionally built house. Wooden, hollow, solid, steel, fly-screens, security doors; and yes, even the fancy concertina doors that open up an entire side of a house are available in transportable homes. Everything from plain budget doors that do the job, to a acid-etched custom-designed glass and titanium 12ft set of matching doors for a grand entrance. There are no limits. Having a transportable home does not mean your options are limited; right down to a cat-door.
9. Exterior wall finishes the same as a house built on-site; Transportable homes can be brick, iron-clad, vinyl cladding, painted timber, brick cladding, log, stone feature walls and so on.
10. Roof pitches and styles are even the same as a traditionally built house – every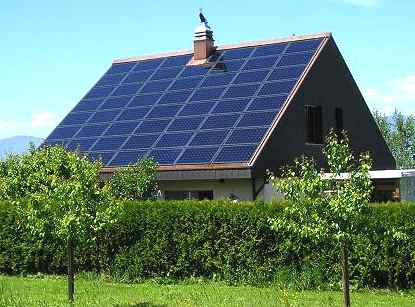 colour, shape and size imaginable is available in a transportable home, too. Tiles, corrigated iron, flat, gabled, solar-panels, leaf-guards, sky-lights, matching guttering, even a grass roof (if you wanted), and a spot for an Austar or satellite dish.
11. The same external features as a site-built house – balconies, conservatories, little porch to take your muddy gumboots off when the rain is pelting down. A verandah for the kids to dump their shoes and school bags in, or dual access via stairs and an ramp for wheelchairs. Whatever your lifestyle and needs, you can have it with a transportable home.
12. Same doorway options in transportable homes, too – plain arch, angled or no door at all; maybe just a long planter box dividing an open-plan room. What would you prefer?
13. Bedrooms are the same – walk-in robes, built-ins, step up to the bed, morning coffee area; everything you find in a site-built home is available in a transportable home.
14. Bathrooms the same as a site-built home – Do you want a vanity made of solid marble, a custom-made slump glass vanity or just a plain budget vanity for grubby teenagers to drop toothpaste all over; choice is yours. Floor to ceiling mirror tiles or mirrored medicine cabinet door? Budget shower over tub (shub), or a $10,000 you-beaut 6 head shower with a TV, phone and stereo in it? Or maybe a wet-area bathroom fitted with full disabled showering facilities?
15. Every kitchen option available for site-built homes is available for transportable homes; kitchen island, galley, corner kitchen, sink options galore, every brand of oven, range-hood and matching microwave. A single fridge, massive area for a chest freezer, or space for a ice-cube dispensing fridge/freezer that's hooked up to the internet for reordering groceries? What would you prefer? Just because you are getting a transportable home doesn't mean you have to go without. What
about a reinforced kitchen ceiling to cope with the heavy suspended rack for displaying your copper kitchen pot collection? Or, a space for that parquetry knife-block on wheels that you brought last father's day? Waste disposal unit? Recycling bin cupboards? Built-in blender in your kitchen bench top? Or, a roller door to pull down that instantly hides the mess in the kitchen when visitors arrive unexpectedly? If you can think of it or you have seen it in a magazine, you can have it.
16. Flooring is identical to a traditionally built home; carpet, wool, nylon, loop, cut pile, twist or just mats over polished timber floors. What about vinyl or tiles; transportable homes are the same. Any colour, any design, any price.
17. Internal walls, again the same as a home built on-site. The walls of transportable homes can be painted in a vast array of colours, wallpapered, plastered with textured surfaces, timber tongue and groove. Even carpeted walls.
18. The same mod-cons as any site-built home are available in transportable homes – Heat pumps, air-conditioning, heated floors, gas heating and instant hot water systems.
19. You can have the same luxury options in a transportable home as a site-built house including sauna, foyer, sunken lounge, split-levels, complex alarm systems, concealed internal vacuum cleaner, reading room, library, glass fire-place, granite fire mantle, home theatre, speakers in every room, intercom, fully automated curtains, chandeliers, night lighting options, grand staircase, elevator or full remote operation of entire house. Even a water fountain if you want.
20. Same lighting. Just like with a site-built home, you choose where the lights and light switches go, and the what types of lights you want. Plain bulb with an oyster shade, down-lights, eco-friendly fluro bulbs or a string of nifty multi- directional modern lights on a track. Maybe a sparkling chandelier in your future transportable home?
21. Utilities. Transportable homes need to be hooked up to exactly the same utilities as a traditionally built house – gas, telephone, electricity, water, internet and cable TV. It's actually cheaper for a transportable home in some cases.
22. Multiple living areas and internal access. Transportable home or built on-site, if you need a self contained unit inside the house for guests or staff; your options are the same. Even an internal garage with an automatic door is possible.
23. Transportable homes can have the same fire resistant materials and building specifications for when you what to build in a bush fire danger area; and need to take precautions.
24. Transportable homes have the same floor-plan as a traditionally built home. Sure, there are optimum ways of building your dream transportable home so the modules are economically viable to transport and easier to assemble on site; but you ultimately get to live in the 'the same house' you have dreamt of for years.
25. And obviously the same landscaping and garden options are available to you. A transportable home will have the same view from the lounge, the same BBQ area and the same tree-lined driveway.
In short, … there is really only one major difference between a transportable home and a house built on-site; that is 'where' the house is built and of coarse the value for money.
Traditionally built homes are built 'on-site' (on your block of land by a team of tradesmen but without the daily traveling costs of work crews).
Transportable homes are built in a 'factory' (by a team of tradesman, too)
So I ask you this:
Why would you not investigate and
seriously consider buying a transportable home?
Transportable homes are equal to (if not better than) homes built the old-fashioned way. If you see something in a magazine, you can have it in a transportable home.
Anything is possible. You name it, you can have it; as long as you can afford it (Oh! Even that's the same as a traditionally built home, built on-site).
So do yourself a favour: Investigate having your dream home built in a factory.
You won't regret getting a transportable home.
Click here for more transportable homes information.