Modular Homes Designs
TOP 100 Series (1 to 10)
As a fan of transportable homes, I believe the greater majority of traditionally built homes have the capacity to be built in a modular fashion. This series of TOP 100 homes gives you an idea of what is possible and an overview of what already exists in the marketplace.
Modern Modular Homes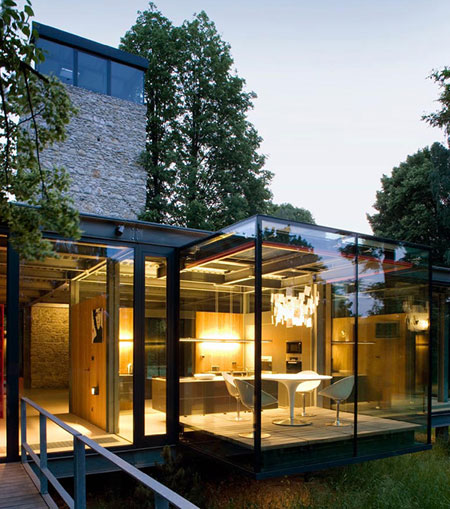 A great example of bringing the outdoors in. The glass dining area is suspended to give the feeling of eating outside.
Utilising stone and neutral colours, this home blends into the natural environment.
The suspended portions of this home create less impact on the fora and fauna.
Elevated access to this modern modular home gives a unique and relatively cost effective entrance.
This home is very quite plain in design and yet has the 'wow factor'.